I have received regular Rogers bill for internet services in the beginning of July expecting increase of 8% for it. I thought GST and PST lines in the bill will be just substituted with HST line.
But to my surprise the Rogers internet bill contains all three taxes: HST, GST, and PST!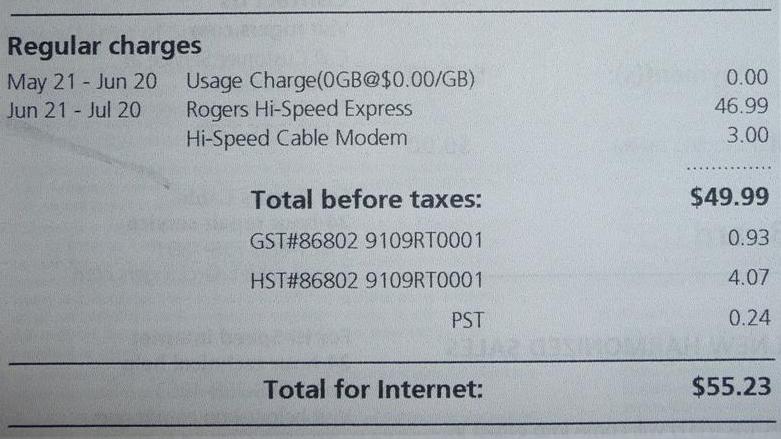 (click on the picture to enlarge)
Actually, there is no mistake in this particular case. The given bill cycle is from Jun 21 to Jul 20. HST has been introduced on July 1, 2010. Therefore GST/PST section covers the period Jun 21 – Jun 30, and HST section covers Jul 1 – Jul 20 cycle period. All the figures are correct, taking into account that before July 1 it is supposed to be only 5% GST on the internet services, and after – 13% HST. The next August bill is supposed to be even more, because HST will cover entire month, instead of some portion of it.
Please carefully review your July and August bills to make sure everything is accurate, because some companies and organizations are taking advantage of the new tax transition and increasing rates and prices more than for 8%!