Green Cricket (greencricket.ca) is Toronto (Canada) based online store operated by Susan Mey specialising in natural organic baby products. It also offers cleaning, homecare, and personal care products.
There is a list of goods in Ontario for which only 5% GST portion of HST (which is 13%) must be applied. This list includes diapers, books, feminine hygiene products, car seats, blankets, children's clothing, newspapers. The list of exceptions is given here:
HST (PST Component) Exemptions – Ontario
The same thing is happening in BC as well. HST is 12%, but for the list of exceptions only 5% should be applied:
HST (PST) Exemptions or Point-of-Sale Rebates for British Columbia (BC)
=================
Important Update:
Green Cricket has properly fixed the problem with taxes and does not overcharge customers anymore! We have checked it for Ontario and BC only. Moreover, Green Cricket applies only 5% taxes in Ontario on all the products (not only exemptions).
Updated on January 25, 2011 after checking greencricket.ca website
=================
Green Cricket (greencricket.ca) applies 13% HST taxes on everything to be delivered in Ontario and 12% for BC! They illegally and intentionally overcharge many items by 8% in Ontario, and by 7% in British Columbia. It is happening for three months already, after new HST law came into effect. Green Cricket does it intentionally because there were complaints addressed directly to them, but greencricket.ca did not want to fix their ordering system, and they just continue to grab extra 7-8% from customers for many products. Recently Green Cricket has been featured on Groupon with approximately $35000 (35 thousands) certificates sold. And they intentionally did not correct such an outrageous mistake, and continued to cheat customers. Beware of this place! Probably they are cheating on quality of the products as well!
Here are the proofs from Green Cricket (greencricket.ca) website:
Diapers
(click on image to enlarge)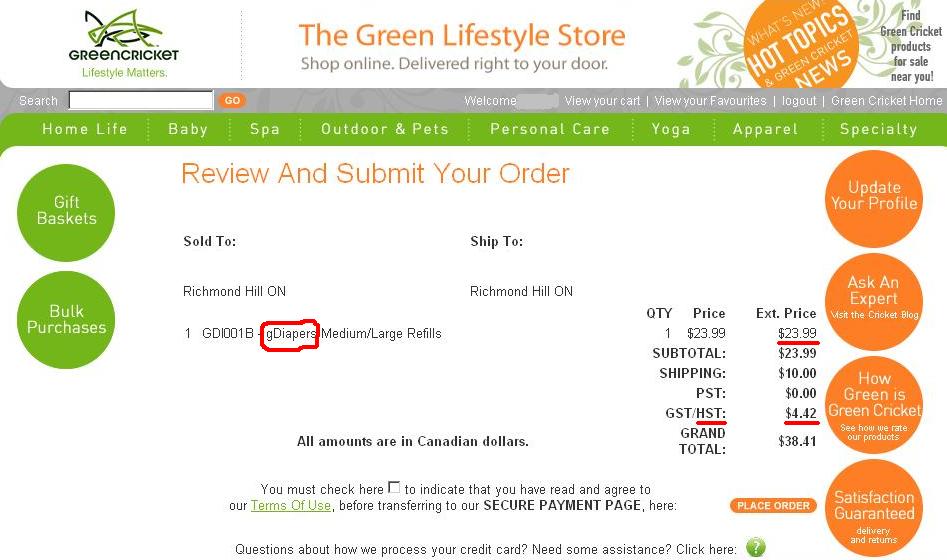 Baby Clothing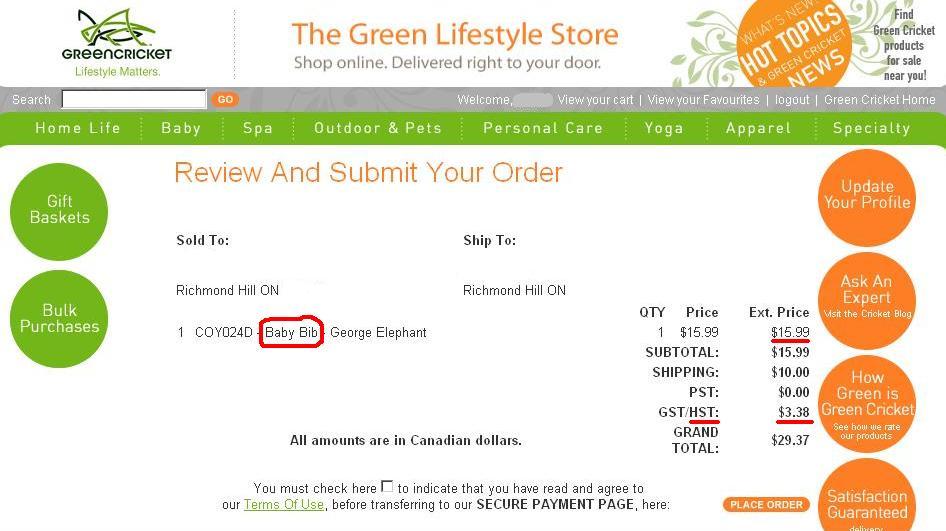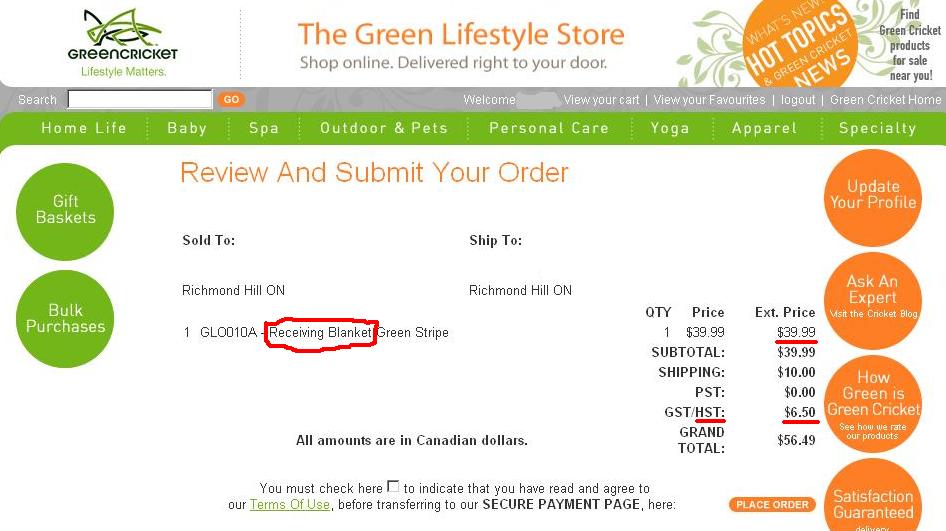 Books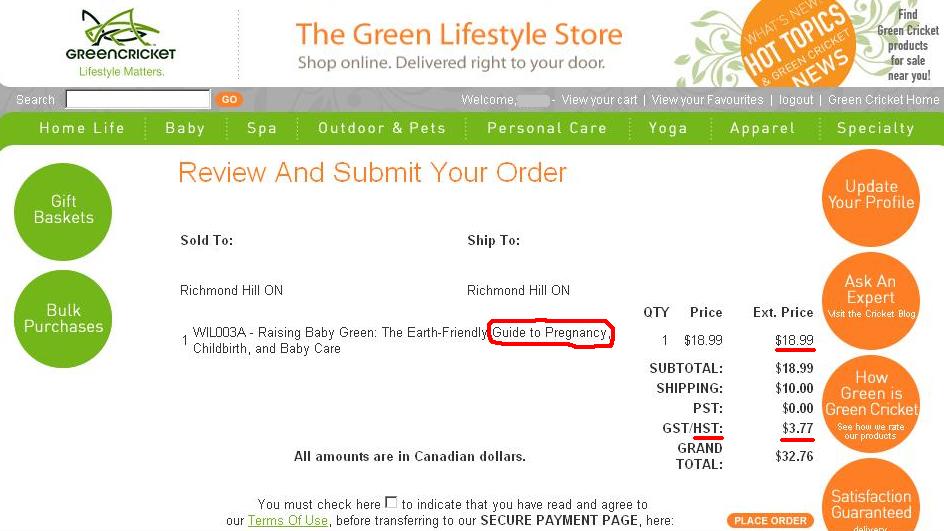 Feminine Hygiene Products
And there are many other products which Green Cricket (greencricket.ca) illegally overcharges by 8% in Ontario and 7% in BC.