Trueler has recently received a complaint on Green Cricket online store (greencricket.ca) from one of our readers, who ordered some personal and baby care products.
The essence of complaint is:
Green Cricket promised delivery in three days. And they do promise the same three days on their website now (click on image to enlarge). However the order took more than two weeks to be processed and delivered. The destination is located in two kilometers from Toronto! Green Cricket does not guarantee delivery dates only on shipments outside GTA (Greater Toronto Area).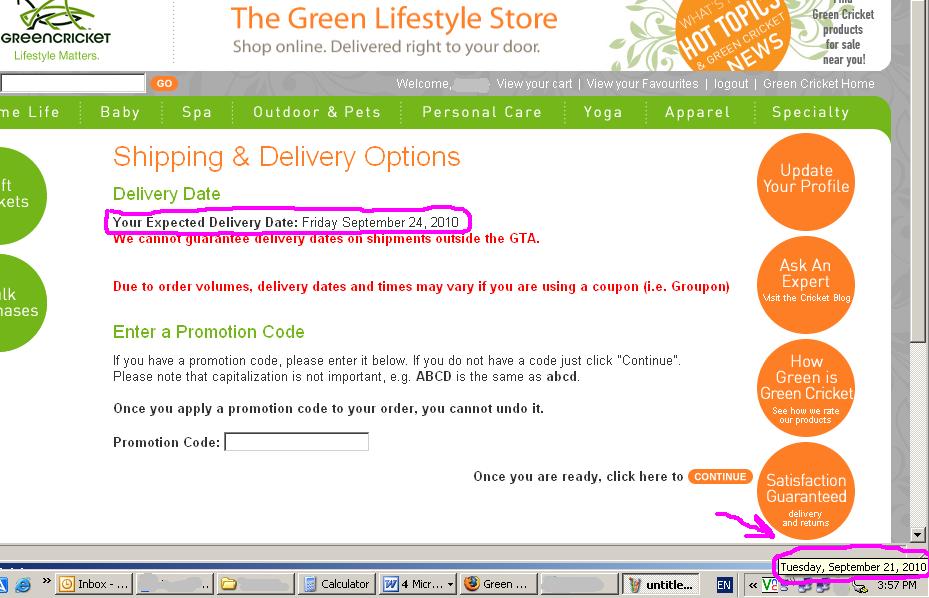 When shipment arrived, one of the items was not delivered. They told by phone that is was out of stock, but they did NOT issue any refund for this item!
They apply 13% HST tax to diapers, feminine hygiene products, and baby clothes which is illegal: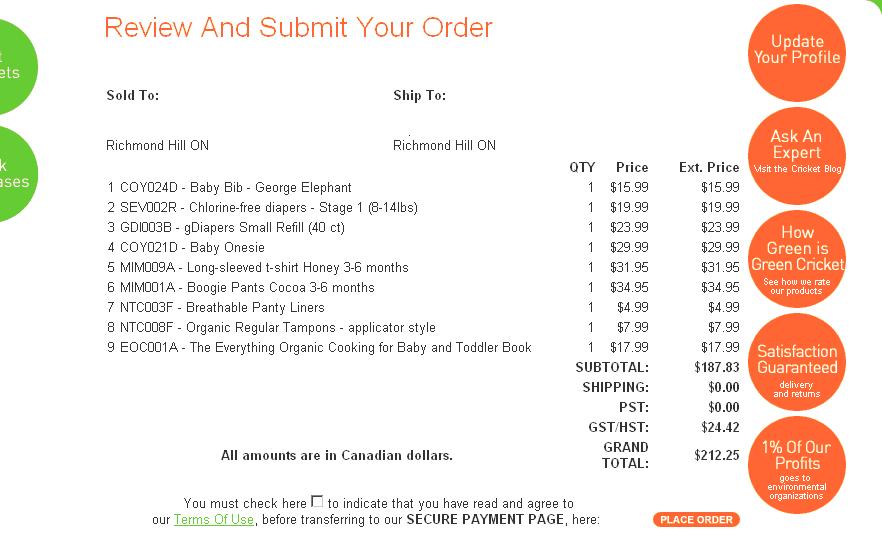 Customer service was frustrating. They contend that they called customer to inform about the item that would not be delivered. But they did not! It was a lie.
It was very disappointing deal…