Home Depot is one more big retailer that overcharges customers by 8% in Ontario and 7% in British Columbia for some products. And these products are… can you try to guess?!… Books!!! Yes, books which are always exemption from any PST. Books must be taxed only with 5% GST portion of HST. Here is one example from Home Depot online store – homedepot.ca (click on image to enlarge):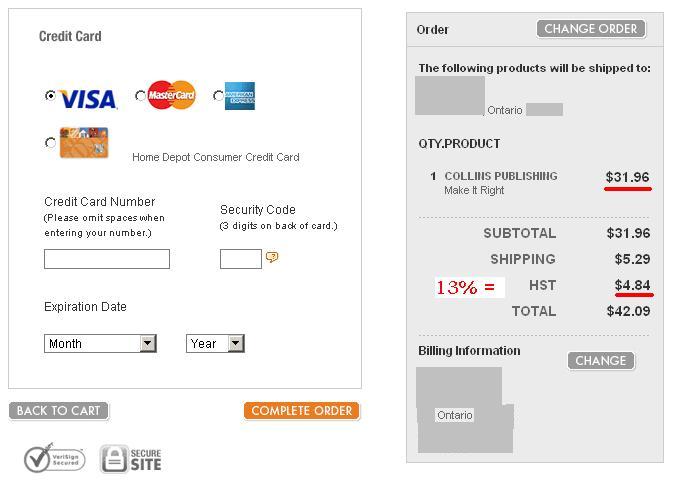 Just to show that this one is really a book:

It was the same story couple years ago, when Home Depot was overcharging customers in BC by 7% on tax exempt products: energy efficient and safety stuff. Now they do it again!