Did you do shopping at Toys "R" Us after July 1, 2010? If your purchase list included any of the exempt items, so you have been overcharged by 8% in Ontario and 7% in BC for those items. It is one more HST rip off by retailers against customers.
The reason is that Toysrus applies full HST tax (13% in Ontario and 12% in British Columbia) almost on everything, regardless of exemption list. All products from this list must be taxed only with 5% GST portion of HST. Provincial portion (PST) should not be applied due to point-of-sale rebate law.
There are following products in the list: children clothes, books, diapers, feminine hygiene products, car seats, some prepared food, newspapers, etc. For the most detailed lists of exempt items you may search for related posts at trueler.com
For example, if you are buying a car seat for your child which costs $300 CAD in Ontario, you have to pay 5% GST portion of HST ($15) on it which will total you to $315. But Toysrus will charge you 13% HST ($39), and it will be $339 That is $24 overcharge (8%).
The reason why Toysrus keeps this practice is unknown. Maybe they are trying to collect more tax money for the government? But no one forces them to pay 13% HST to the government for exempt items they sold. Probably they just keep extra profit because most of the customers are not aware of the new HST law in details?…
Here are the screenshots from Toysrus.ca online store website. They show that full HST tax is applied to exempt items by Toysrus. Please click on images to enlarge if you wish.
Car Seats in British Columbia: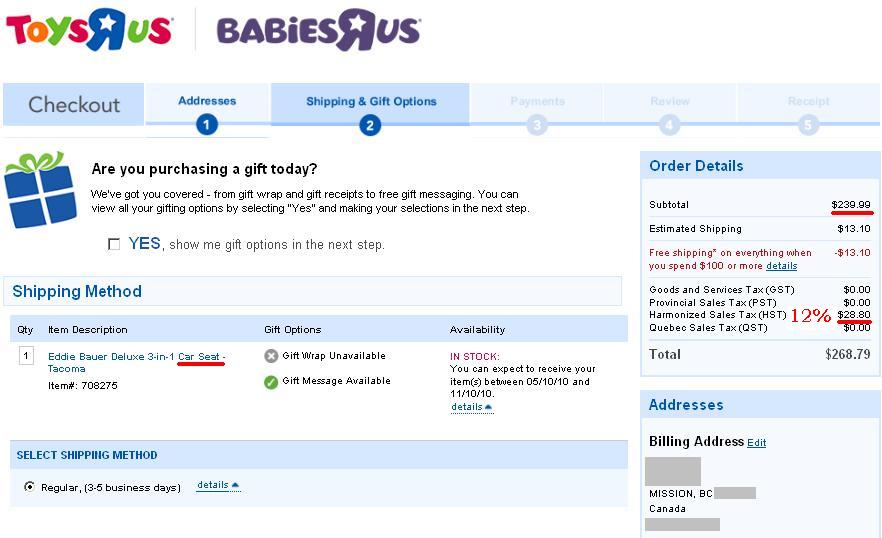 Car Seats in Ontario: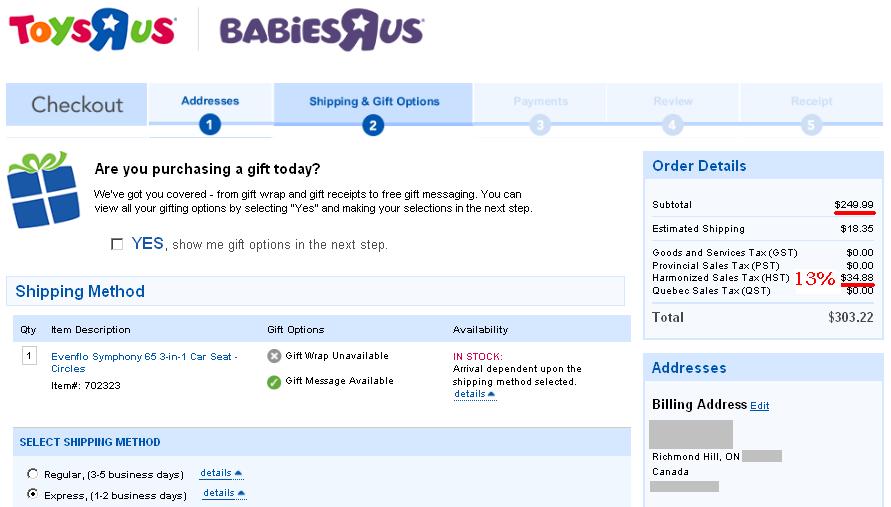 Children Clothes (Baby Booties, Baby bibs, Receiving Blankets):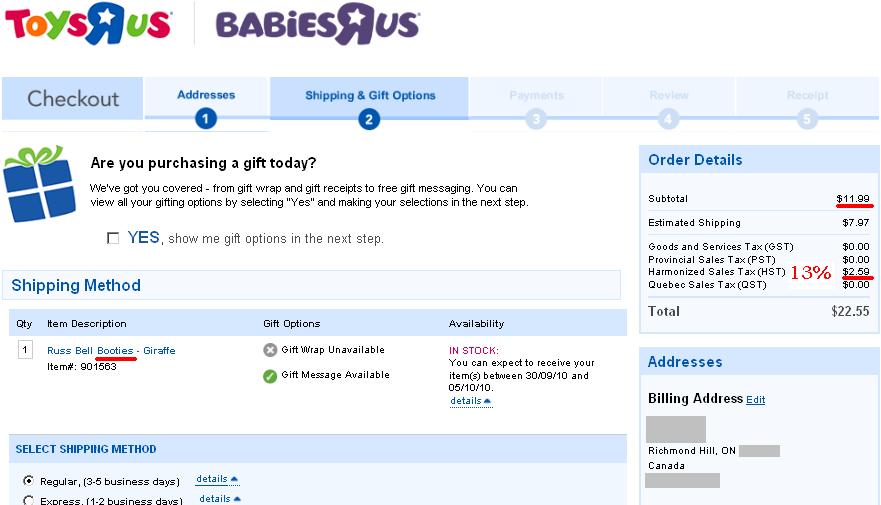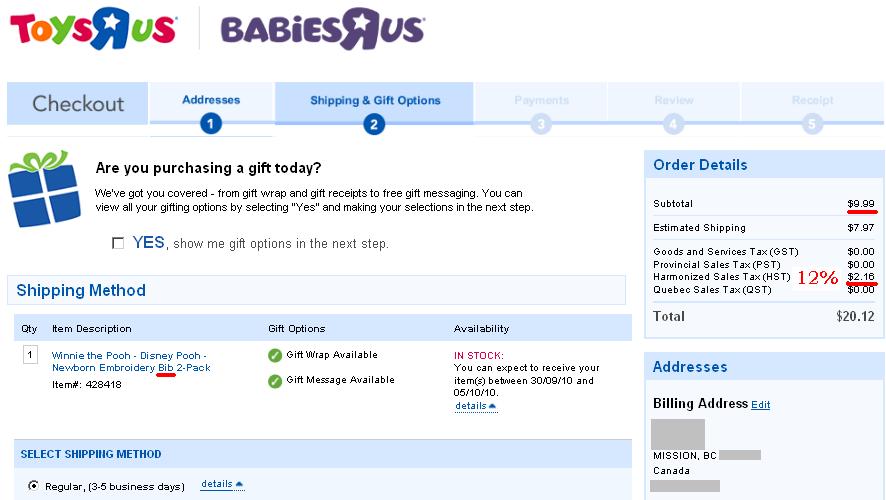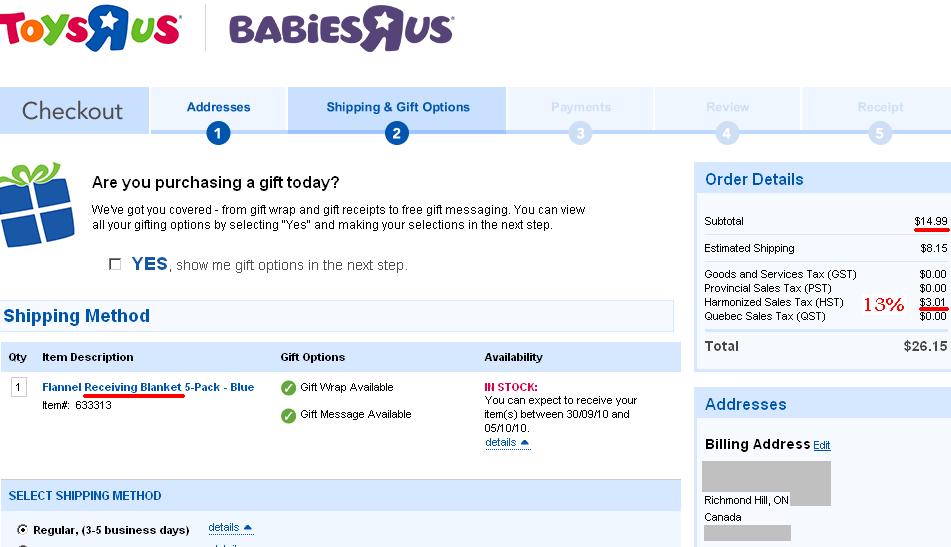 Diaper Liners and Training Pants: