Replacing burnt out clock light bulbs in your Infiniti is very easy DIY procedure. Dealership will charge you over $100 for this, but you can do it yourself virtually for 20 cents and half an hour of your time. Recently I replaced bulbs for Infiniti G35 clock light without any problems.
Analog Infiniti clocks use two small 12V "Grain of Wheat" bulbs with covers. Stock Infiniti caps are of amber light. During replacement it is possible to remove caps from burnt out bulbs and install them on new bulbs, so there is no need to order caps or bulbs with caps. There are a lot of offers on eBay 100 "Grain of Wheat" bulbs for less than $10, i.e. less than 10 cents per bulb. I have ordered five (just don't need 100) 12V small "Grain of Wheat" clear bulbs with insulated 7″ leads for about $3 on eBay. I decided to go with amber clock light again to match with other interior lights. However, it is easy to find different caps for bulbs, like blue, green, red, etc.
Let's start with instructions. Please note that it is a recommendation and not an official repair manual. Always be careful during repair procedures and know what you are doing.
Grain of Wheat bulbs
It should be at least two small 12V "Grain of Wheat" bulbs with or without caps. It is hard to find these bulbs in a store in Canada (actually I could not), so the best way to get them is ordering online. Shop around, find what you need. My advice is to order more than two bulbs just for case of breaking wires during replacement. Make sure bulbs you are ordering are not larger than 4mm in diameter. Otherwise they will not fit clock bulb holders. If they are smaller, it is possible to fix.
Bulb with insulated leads: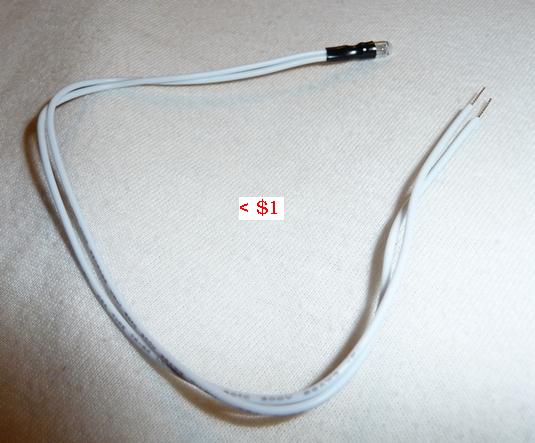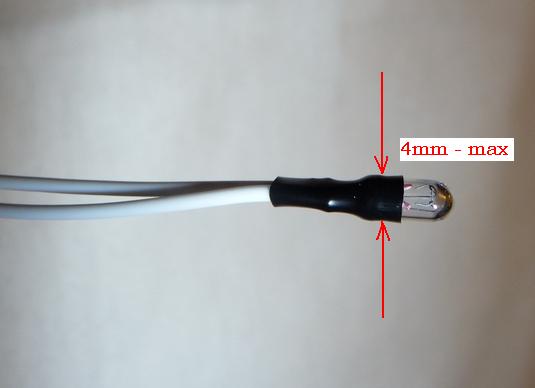 They are really small: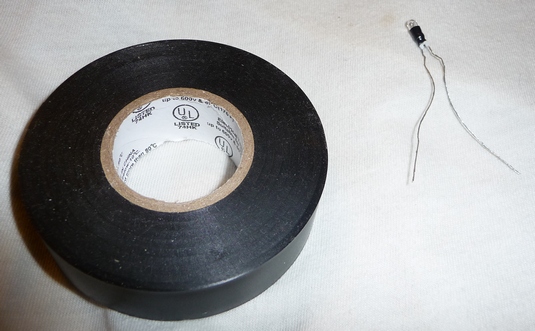 Console Vent Cover Removal
You need to remove piece of plastic cover around the clock (console vent cover, or dash clock cover). Some solid flat tool like a blunt knife covered in a cloth is very useful for removing cover: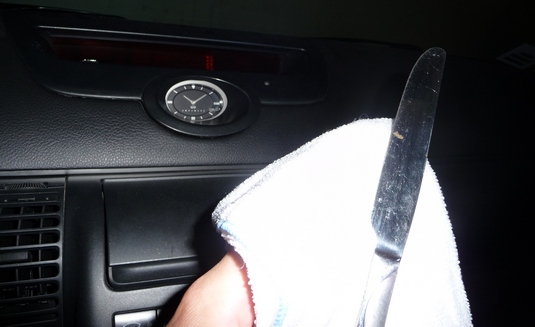 Insert it in the bottom corners and push directly up. It is the most hard step of bulbs replacement procedure and may take about 5 minutes. Be careful and persistent, and the cover will give up soon. Left side: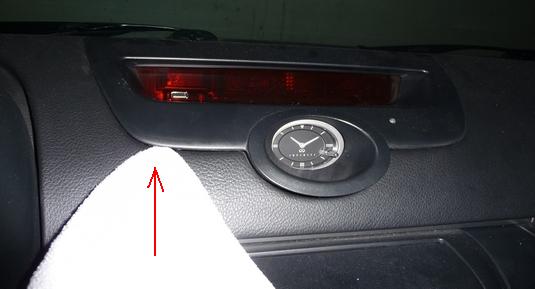 And right side: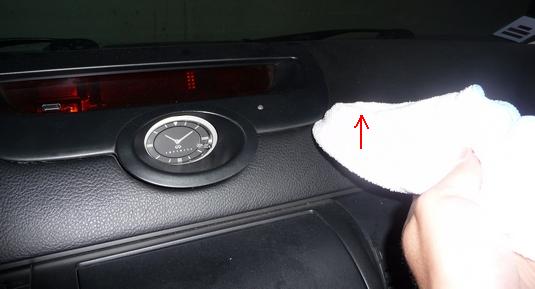 Move it up when metal clips are released: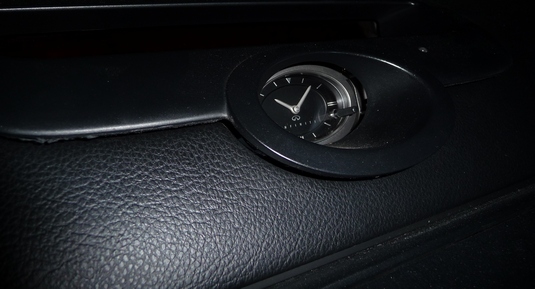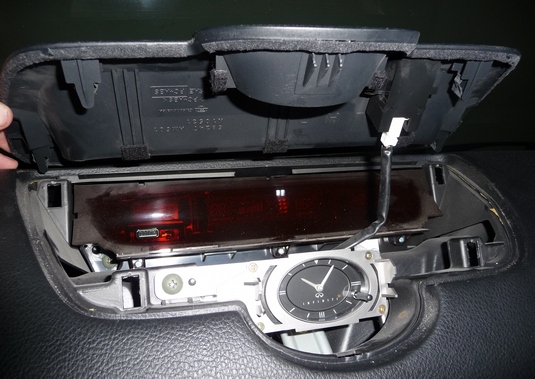 Be careful with the harness going to the small alarm light bulb. There is no need to disconnect this harness. You may put the removed cover on dash, so alarm cover is still connected and you can continue work on the clock.
Remove the Clock
Loose and remove two screws holding the clock panel: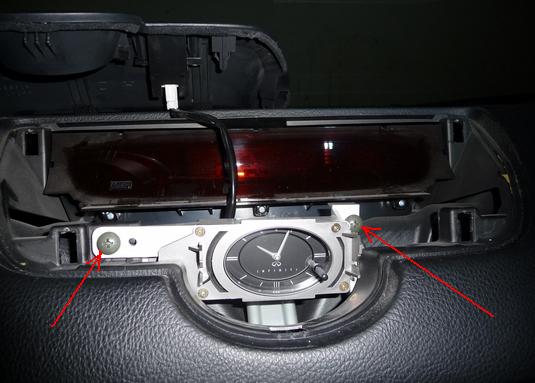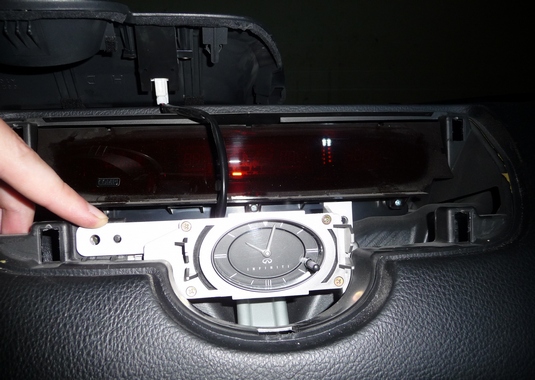 Remove the clock by pulling it upwards and disconnect the harness: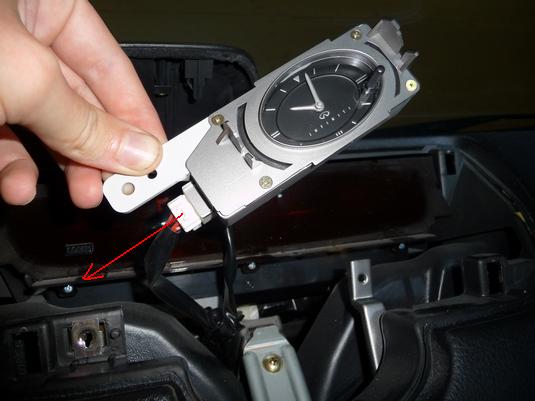 If you are not going to replace bulbs and put back the clock immediately, place the clock cover back onto its place, so it won't disturb you when driving. Do not push on it to let the clips be released in order to avoid dash clock cover removal procedure again. Leave some opening: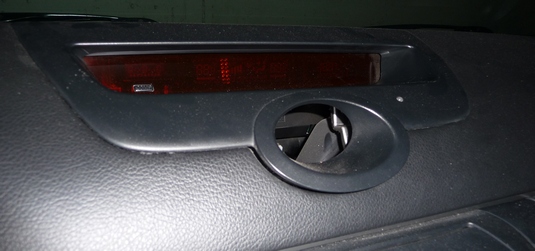 Clock Bulbs Replacement
First of all when your order with "Grain of Wheat" bulbs received you may want to check them by using a battery: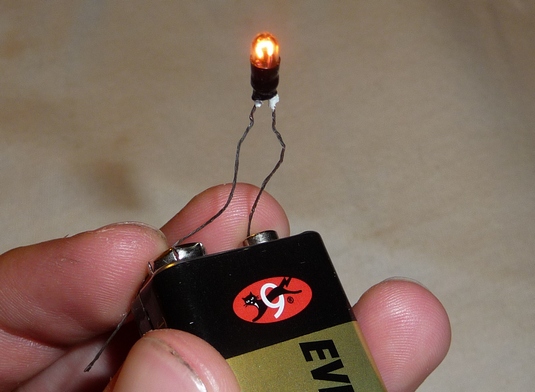 Remove old bulbs from the back of clock panel using a screwdriver. Do not remove metal screws on the front of the panel! There is no need. Just remove two plastic bulb holders:

Remove old bulbs from the grey holders: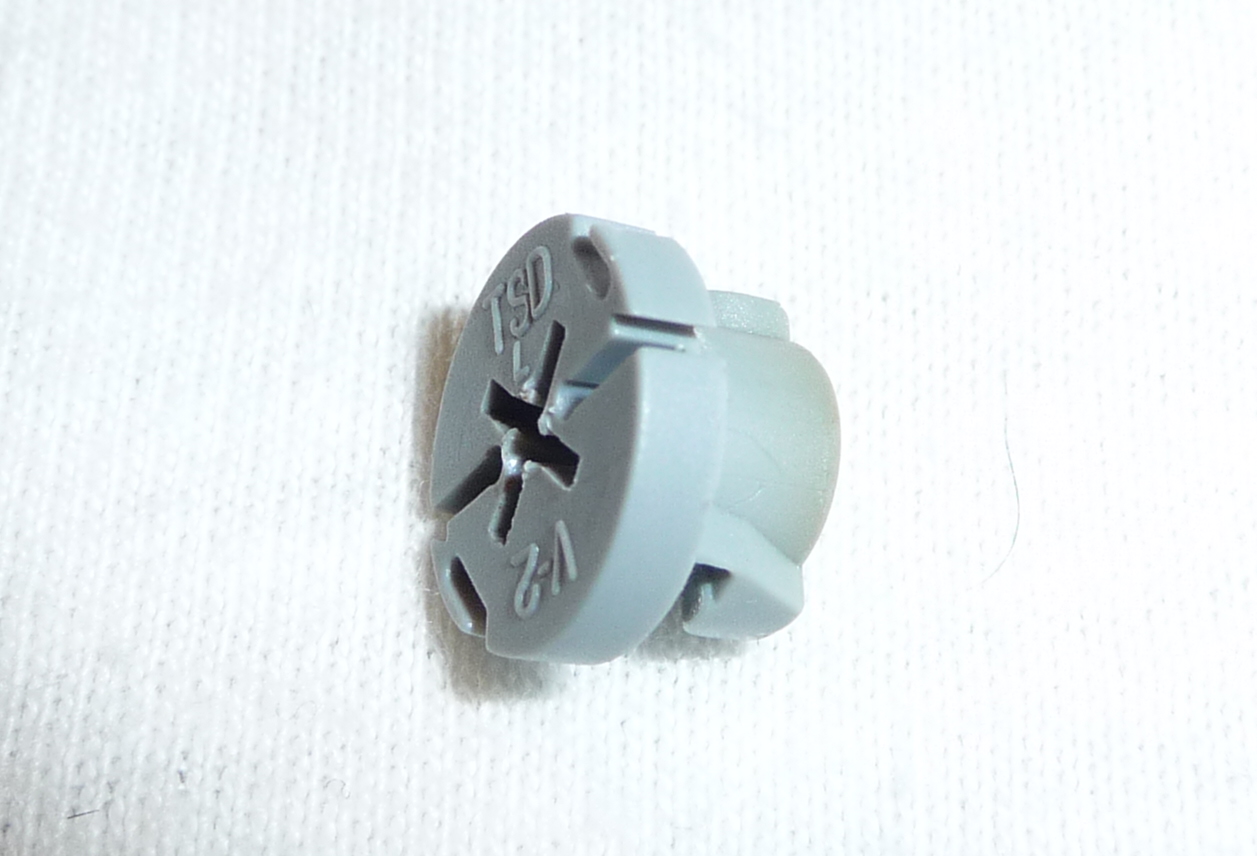 Do not forget to remove amber light caps from old burnt out bulbs if you want to keep them before disposing bulbs off.
Remove isolation from new bulb leads: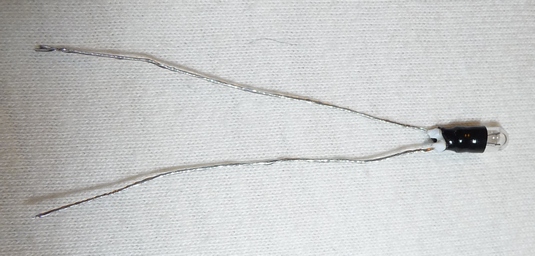 Check if new bulb fits the holder: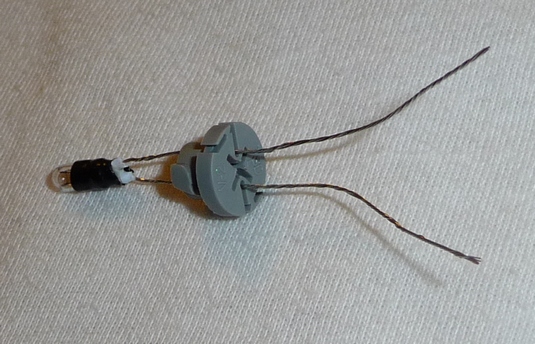 If it fits tightly (4 mm bulb) skip the next (taping) step, otherwise we need to fit it tightly. Bulbs I ordered were 3mm in diameter. They were "small" in the description. So I had to fix it by applying tape around the base of each bulb: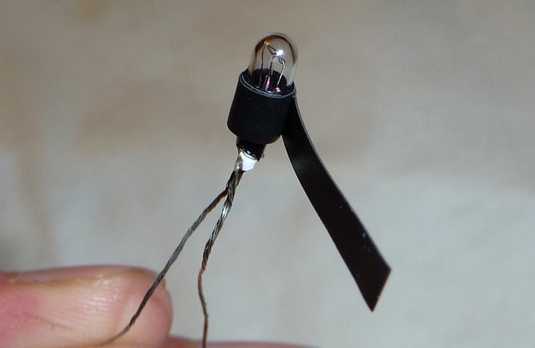 Prepare the bulb and put a cap on it: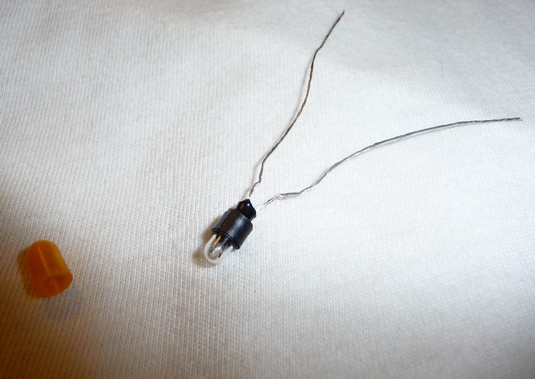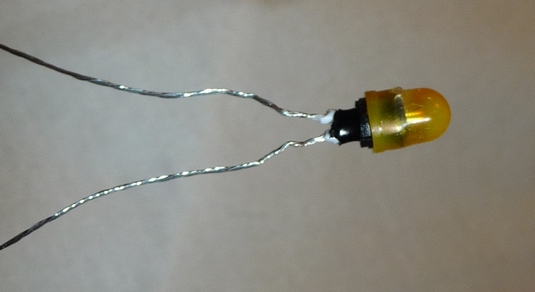 Put new bulbs with caps into holders: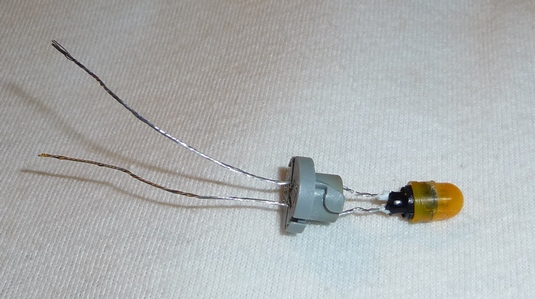 It requires some simple wiring. Put the wires into special holes, so it will create electrical contacts with clock panel leads later: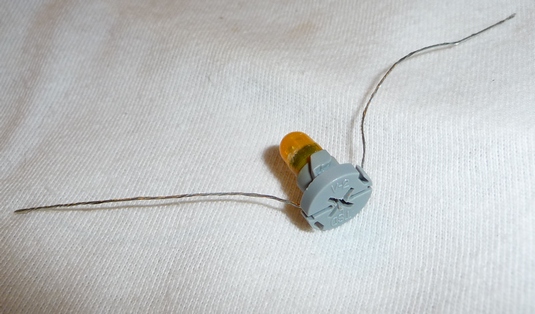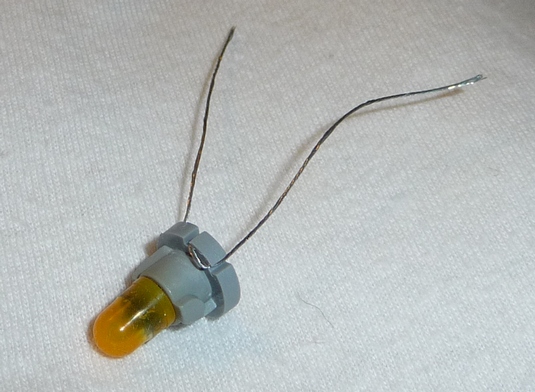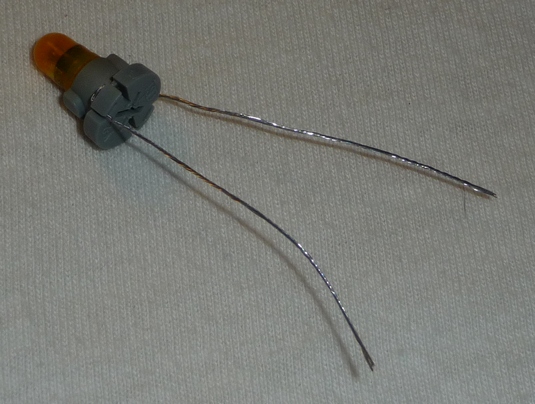 Insert the bulbs in holders back into the clock panel. Use a screwdriver to tighten them: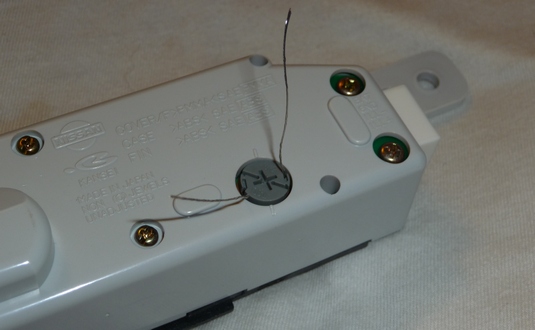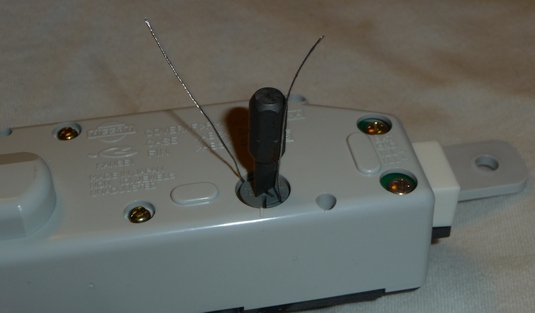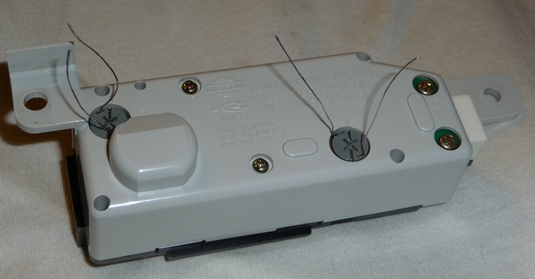 Assembly
Cut excessive wires
Put the clock panel back onto its place
Attach clock harness
Switch on low beam to check clock lights. If not working try to figure out the reason – it should be a simple task
Tighten screws
Replace dash clock cover and push down to attach metal clips
Set up time
Enjoy working clock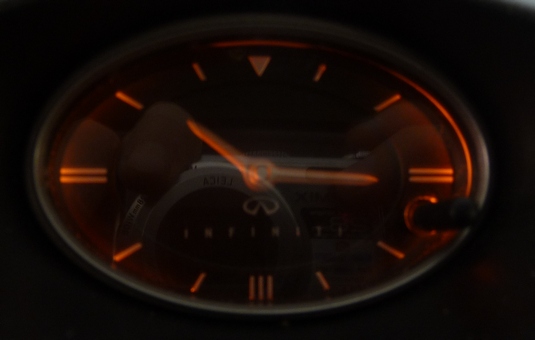 Let me know of any inaccuracy here or if you have some problems replacing clock light bulbs on your Infiniti.