It's time to buy winter tires for your vehicle if you decided to. So people are looking for good deals. And one of them is on RedFlagDeals.com from 1010Tires.com with the following limited time promotion:
RedFlagDeals 11th Anniversary: 1010Tires Free Shipping on Winter Tires / Rims

1010TIRES is helping RedFlagDeals.com celebrate its 11th Anniversary with an exclusive free shipping deal on winter tires and rims. Use coupon code REDFLAGDEALS1010 during the checkout to save!

1010TIRES is Canadian owned and operated. Your order will arrive with no duties or brokerage fees. Get your winter tires today!

The offer is valid until November 30. The offer does not apply to all-season tires.
Here is a screenshot from the website: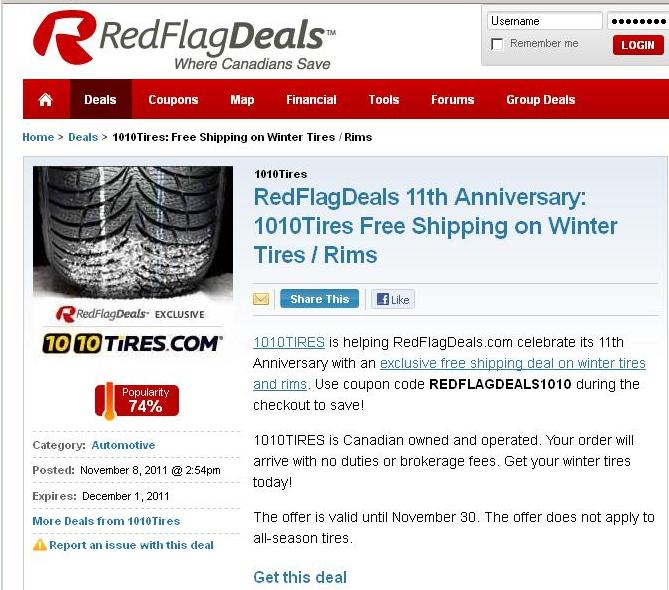 It mentions only two limitations:
Until November 30
Does not apply to all-season tires
So everyone thinks that shipping with REFFLAGDEALS1010 coupon code should be absolutely free, right?
Let's check it out: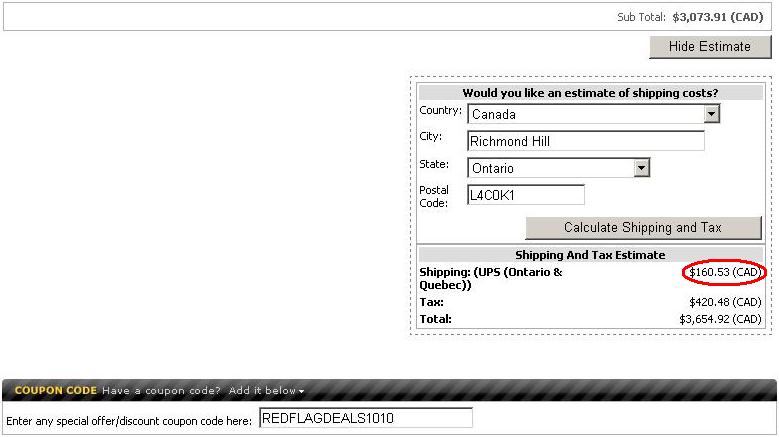 Before updating the cart with the coupon code it shows $160.53 CAD shipping rate (+ taxes of course…)
After updating cart: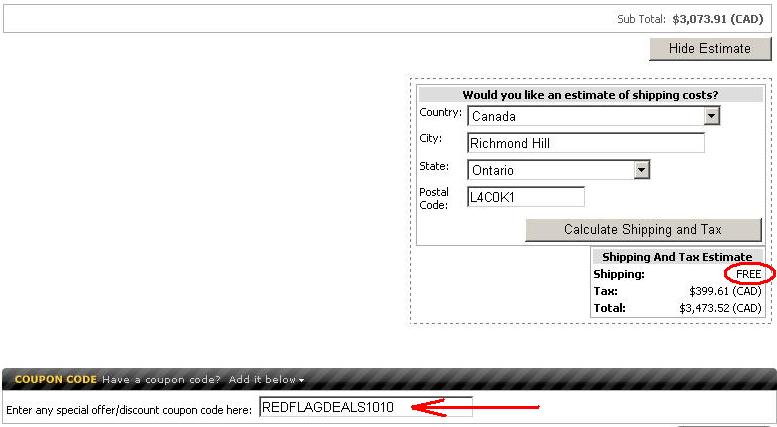 Yeah! It shows FREE!!!
Let's continue to checkout… The website asks a lot of your personal information to setup an account like name, address, phone, e-mail, billing information, etc…
And only when you submit this information it rises the price by $75.53 + tax for shipping.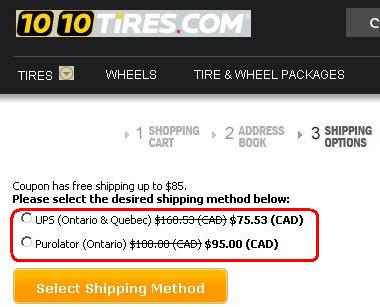 There was absolutely nothing about "Coupon has free shipping up to $85" in the advertisement on RedFlagDeals, even shipping calculation showed FREE. And only after they got all your personal information during checkout they added up another $85 for "free" shipping. What is that? Hook up and force to pay more? Collecting personal information for 'telemarketing' purposes?
It is just one more "Bait and switch" deal…
Do not waste your time! Beware!